REAL ESTATE EURO SUN in Nissan Lez Enserune
Our real estate agency EURO SUN IMMOBILIER based in NISSAN LEZ ENSERUNE is pleased to welcome you in its beautiful region of Languedoc.

With 30 years of experience in real estate transaction, we will guide you and advise you in all your investment projects, construction, purchase or sale of Villas, Village Houses, Houses, Houses of character, Field, Apartment, Shed, Land ...

Our business sector is located between Béziers and Narbonne, we offer a choice of Houses on villages such as Nissan Lez Enserune, attractive village and its Gallo-Roman site the Oppidum of Enserune, the inescapable villages of charm bordered by the Canal du Midi: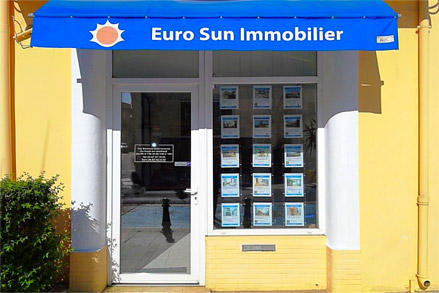 Colombiers and his famous Jean Causse clinic, Poilhes la Romaine, Capestang but also Montady, Maraussan, Maureilhan, Cazouls Béziers, Corneilhan, Halls aude, Fleury d'aude ...

The beaches sector: Valras-Plage, Vendres, Lespignan, Sauvian and Sérignan.

The high townships: Saint Pons de Thommières, the Salvetat sur Agout and its surroundings.

DISSEMINATION OF YOUR GOODS ABROAD, English real estate agent dedicated to the international clientele.
Selection